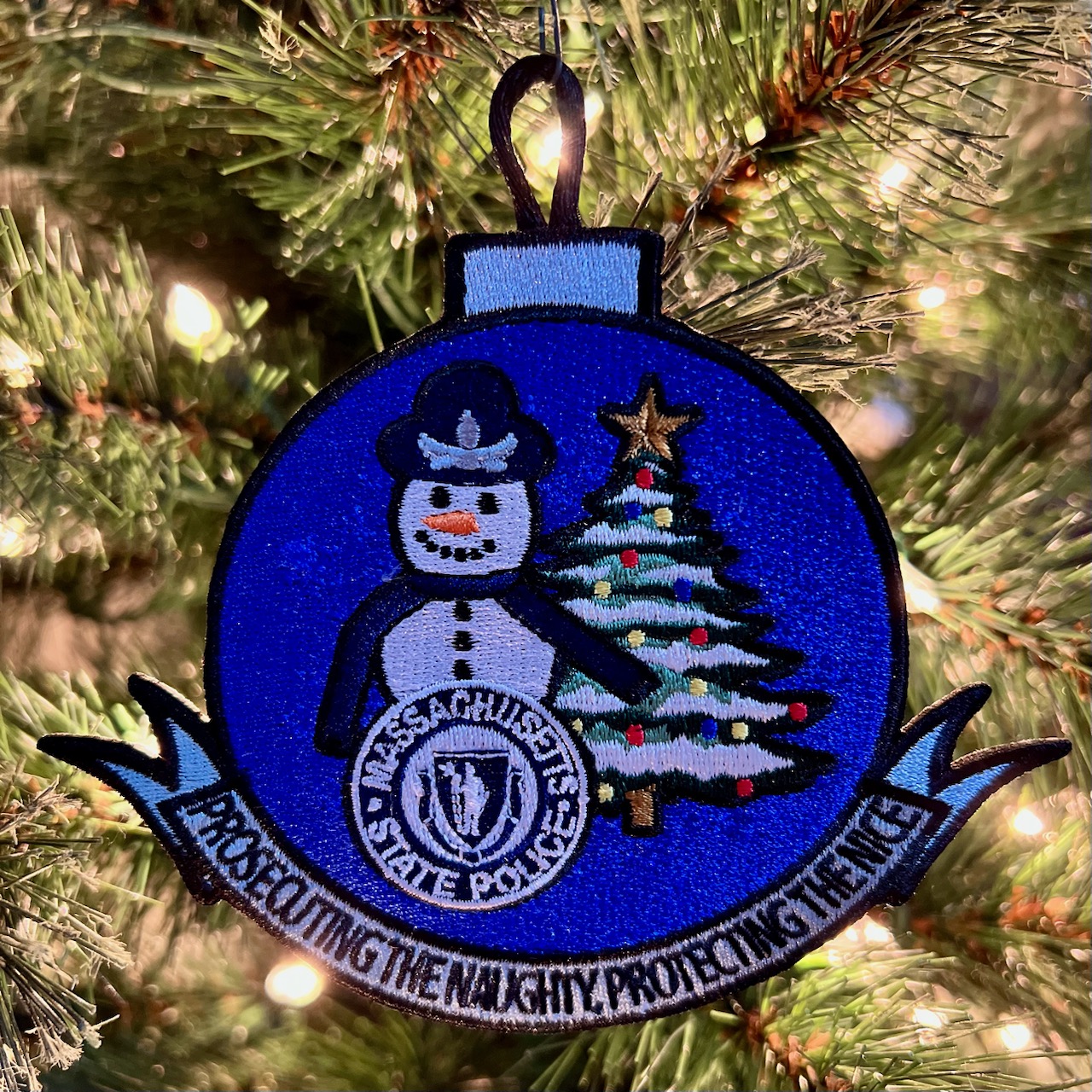 This months bi-weekly blog is about Holiday Patches and why they're a great idea for your company and team!
Have you ever considered designing an embroidered Holiday patch or ornament for your team? Or maybe an embroidered Christmas patch for your police department, fire department or Sheriff's office?
Artex Group love to help you with a project like this. We can make beautiful embroidered ornaments with a button loop at the top to hang from your tree. Our design team can help you every step of the way in creating something unique and beautiful to get you in the holiday spirit!
Why should you consider custom embroidered Holiday ornaments for your company or department?
Embroidered ornaments are a fantastic way to show your appreciation to your customers by mailing them an ornament with a thank you card for doing business with you.
Ornaments with your company logo or branded with your team or departments design are a fantastic way to promote your brand or your message.
You could do an annual embroidered ornament as a collectors item for your employees, their families and your customers.
The ornaments are a great gift to send out with your yearly company Christmas cards, as well!
Long story short, friends - embroidered ornaments are a jolly way to spread some holiday cheer to your customer base, fans, families, friends and in your communities.
Check out this particular design we just made for one of our amazing customers, Massachusetts State Police: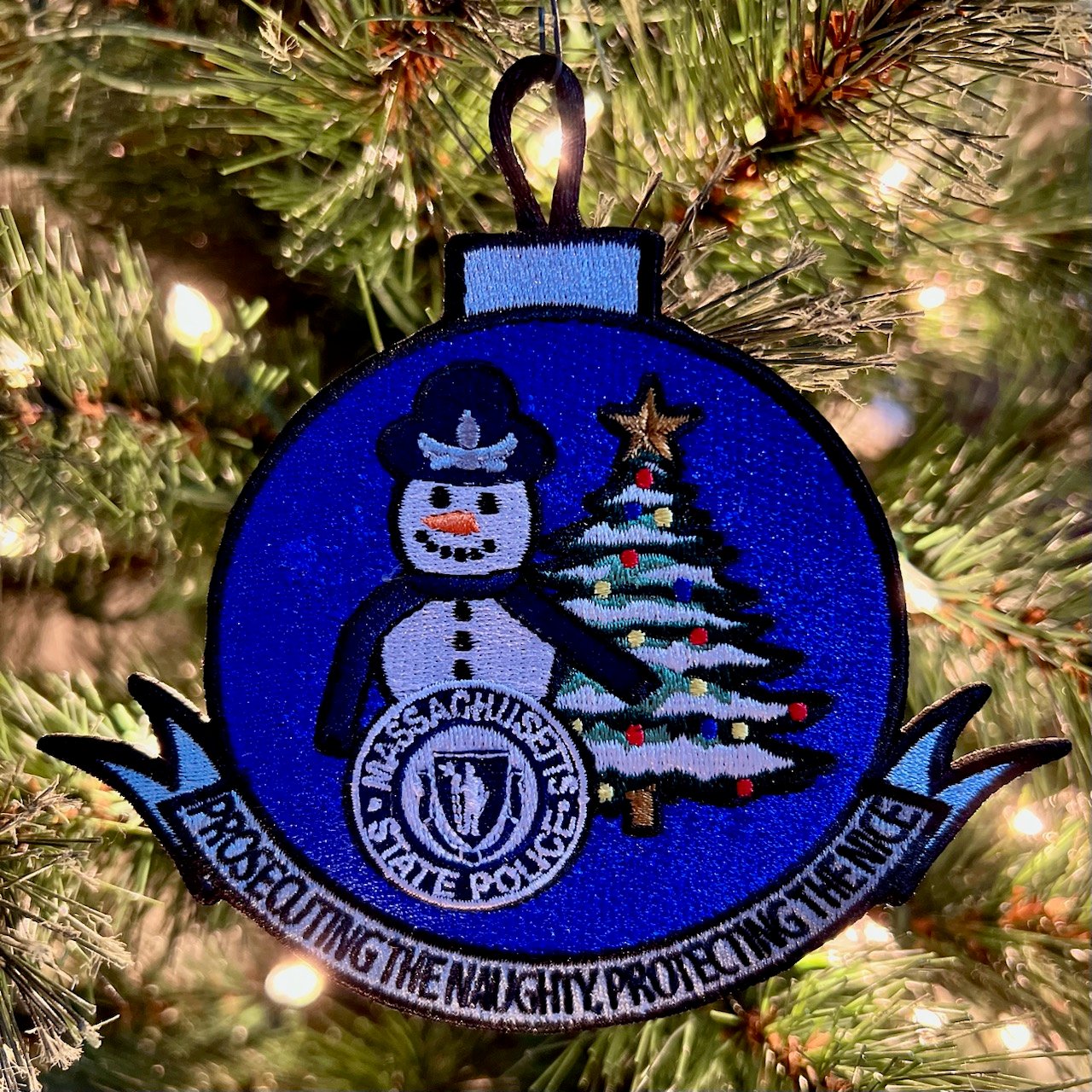 If you're interested in working with us on an ornament for your company or department, get in touch with us! We would be more than happy to help!