7 Reasons Why You Should Buy Custom Woven Patches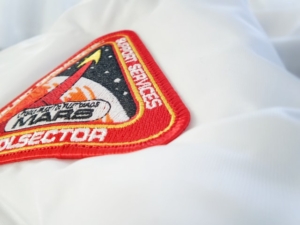 Woven patches are beautiful pieces of art created from fine craftsmanship. Unlike printed patches, woven patches do not use simple printed methods.
Because the patches have the designs woven into them, you often get a very high quality, clean look, and an aesthetically pleasing appearance.
If you are planning on ordering custom patches, here's some reasons you should consider getting woven patches instead of the more traditional patches.
You Can Capture Intricate Details
One of the most amazing things about woven patches is that their texture allows you to add more intricate designs. When it comes to printed patches, there are some limits because some of the designs are too fine for laser printing. With woven badges, you have a lot of freedom to add intricate designs, and this gives you the chance to add a unique look to your patches.
You Can Get Patches with Top-Quality Threads
For a long time, printed patches have been created using acrylic threads. For many people, these threads were not appealing. Now you can get patches that use cotton threads. These threads are stronger, and they make a patch look more classy.
Woven patches are often created using cotton strings. It makes them last longer, and you can use them for a long time. You can also combine different threads to create a patch that is appealing to the eye. It is what gives you the opportunity to create a patch that looks amazing.
You Will Receive Patches with Thinner Profiles
Printed patches can be thick, and this can affect their appeal. Commonly, these patches are between 0.25 inches to 0.35 inches thick. On the other hand, woven patches are thinner, and they are even slightly elastic. This makes them lighter and more attractive.
They Are More Durable
Woven patches are made from high-quality materials, which is why they are more durable. You can use them for a long time without worrying about getting holes or rips. These patches have a tighter weave, and they have a stronger build. They are stronger than printed patches and can be used for more demanding applications.
Textured Patches
With woven patches, you can get patches with stunning textures. You can create something that has a cloth feel, and it will look amazing. Woven patches are also excellent because you can create patches that have layers. Ultimately, it will make them look fantastic.
They Are Eco-Friendly
If you have environmental concerns, you will be happy to know that woven patches are eco-friendly. They are not printed, and this makes them more sustainable. You can use them repeatedly without worrying about damaging the environment.
Their Colors are Long-Lasting
The colors are also long-lasting. If you purchase printed patches, you may need to replace them over time. With woven patches, the colors are more vibrant than printed patches, and they will not fade that easily.
Final Thoughts
If you are looking for the best patch to showcase your team or group, consider buying woven patches. An advantage of buying woven patches is that you can get a patch crafted from high-quality material that will last for a long time. You can also get a patch with intricate designs, and it will look amazing.
When it comes to the best custom woven patches, Artex Group has got you covered. Our woven patches can be customized with your preferred fonts and can feature intricate details. Let us know your design in mind and get a free quote today.
https://www.artexgroup.net/wp-content/uploads/2022/05/possessed-photography-_5f1_39yScw-unsplash.jpg
480
640
Marketing Department
https://www.artexgroup.net/wp-content/uploads/2021/11/Artex-blue-logo.jpg
Marketing Department
2022-05-09 05:12:09
2022-05-09 14:58:30
7 Reasons Why You Should Buy Custom Woven Patches