Trade secret: How to dramatically cut costs on your custom uniform patches.
Good news for uniform companies that order custom patches. As you know, custom patch pricing is partially based on the quantity you order. The more patches that are made in one production run, the more cost-efficient it is for you. With that in mind, I highly suggest you consider this amazing cost-cutting idea and give yourself a substantial discount.
It seems that most uniform companies reorder the same custom patches numerous times throughout the year. For example, you have a contract (or long-term purchasing history) to produce 6000 customized uniforms per year. Like most uniform companies, you order your patches monthly or quarterly so let's say you order 1500 patches per quarter. Like clockwork, your patches arrive on time and like clockwork, you call your patch vendor again in 2-3 months to reorder the same patches.
This purchasing schedule may work well for you but if you have contracted clients or clients with consistent purchasing requirements, here is a secret to dramatically cutting your costs. A "Stock and Hold" program is based on your client's yearly usage whereby the majority of your patches are made in one production run. Since the patches are pre-made upfront, your patches are inventoried and always available at your request. Your custom-made patches would be released and shipped as your requirements come in (weekly, monthly or quarterly). One call and your patches will be shipped within 24 hours right to your door! How nice is that? You can start customizing your apparel within 24 hours of placing your order. That's a valuable service to be able to offer your clients.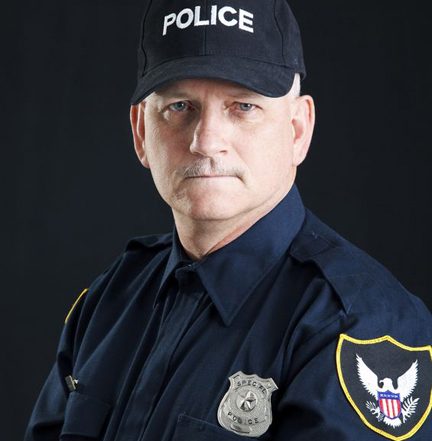 Here's where the program makes sense (cents). Using the 6000 uniforms example, your pricing is based on the 6000 patches, not the monthly or quarterly quantity. The difference in pricing between 500 (or 1500) and 6000 patches is significant. Savings would be in the 25 to 30% range.
Quick response times (receive your patches within 24 hours of calling your order in) and volume-based pricing could make this program a perfect fit for some of your clientele. At the end of each year, whatever inventory remains would be released from the initial production run.
Artex Group offers a "Stock and Hold" program perfectly designed for uniform companies that have constant demands for custom patches. Read more about the "Stock and Hold" program for custom patches here and start saving big money on your custom embroidered patches right now.
Before you go, are you familiar with sublimated patches? This process produces a patch with photo-realistic imagery. You can even add embroidery giving the patch a beautiful, textured quality. They are very unique and given the incredible detail you can achieve, they offer a creative accessory option for customizing uniforms
https://www.artexgroup.net/wp-content/uploads/2021/10/uniform-patches1.jpg
383
576
Marketing Department
https://www.artexgroup.net/wp-content/uploads/2021/11/Artex-blue-logo.jpg
Marketing Department
2014-06-23 15:12:00
2022-03-04 11:45:58
Trade secret: How to dramatically cut costs on your custom uniform patches.