The Top 3 Benefits of Custom Velcro Patches
Are you considering having some custom patches made for your sports league, business team, or police department? Custom velcro patches might be the perfect solution for you. Let's take a look at the top 3 benefits of velcro backings and what sets them apart from the traditional plastic or heat seal backings.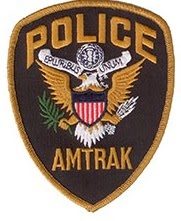 1. Durability
Our patches are subject to hard use in the field. No matter what, Artex Group patches are durable and will be sure to last. What makes our velcro offerings especially popular for custom police patches and company uniform patches is that these patches can be easily removed before cleaning the garment they are attached to. This means that our already durable patches will have their life greatly extended.
This is good news if you anticipate the patch you are wearing will be seeing hard use. You won't have to worry about your patch deteriorating after just a few uses. In fact, your Velcro patches might last longer than the clothes, bags, or gear that you have them attached to!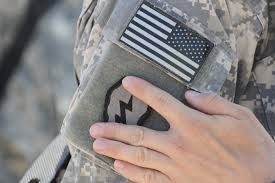 2. Ease of Use
We offer many types of backings for our patches that make affixing them a cinch. That being said, our velcro patches are perhaps the easiest to attach and offer a high level of reuse. The best part is that you can transfer a velcro patch between multiple garments, hats, or bags without having to worry about damaging your apparel. This easy application can make a velcro patch an attractive option for those that are looking to get the maximum utility out of their custom patches.
Our velcro patches also come with both the male and female sides, meaning that you can put the velcro patch anywhere you, please. Just attach the male or female side to whatever garment you want the patch on and you've got a quick and easy spot to instantly place your velcro patch.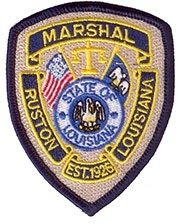 3. Variety of Patch Styles
All of our embroidered, woven, and dye sublimated patches come with the option of having a velcro backing. So not only do you get the convenience of hook and loop patches, but you also know you'll have an attractive patch made of the highest quality materials available. No matter how detailed your design maybe we can ensure that you'll have a reusable velcro patch for your next event or game.
Maybe you're considering some patches to make it easier to identify yourself as a member of law enforcement or a fire department? Or, you may simply want to create some morale patches for a humorous addition to uniforms and equipment. Whatever your reason may be, we can work with you to create a patch that will help your team stand out from the competition. We've created a variety of patches over the years, so it won't be any problem for us to create a design that you'll love.
If you're considering ordering custom velcro patches, contact the Artex Group today or get a free instant quote!
https://www.artexgroup.net/wp-content/uploads/2021/10/0SW3ODbvd1hyZBpmMzhT0F1dk5qvbOBMEyAJOBhThrWywgGj0DaHRCMYv8JQddlPAr3mb0qMJdbIL0Wa33F9qRCpO7d9y_YLodk3OZfyHenR2R-2vH1u1XCZh2r4Zz-2rtSrQCzg.jpeg
221
181
Marketing Department
https://www.artexgroup.net/wp-content/uploads/2021/11/Artex-blue-logo.jpg
Marketing Department
2020-05-26 19:41:08
2022-03-04 11:10:50
The Top 3 Benefits of Custom Velcro Patches