What is most important when designing custom patches?
Sarah Nix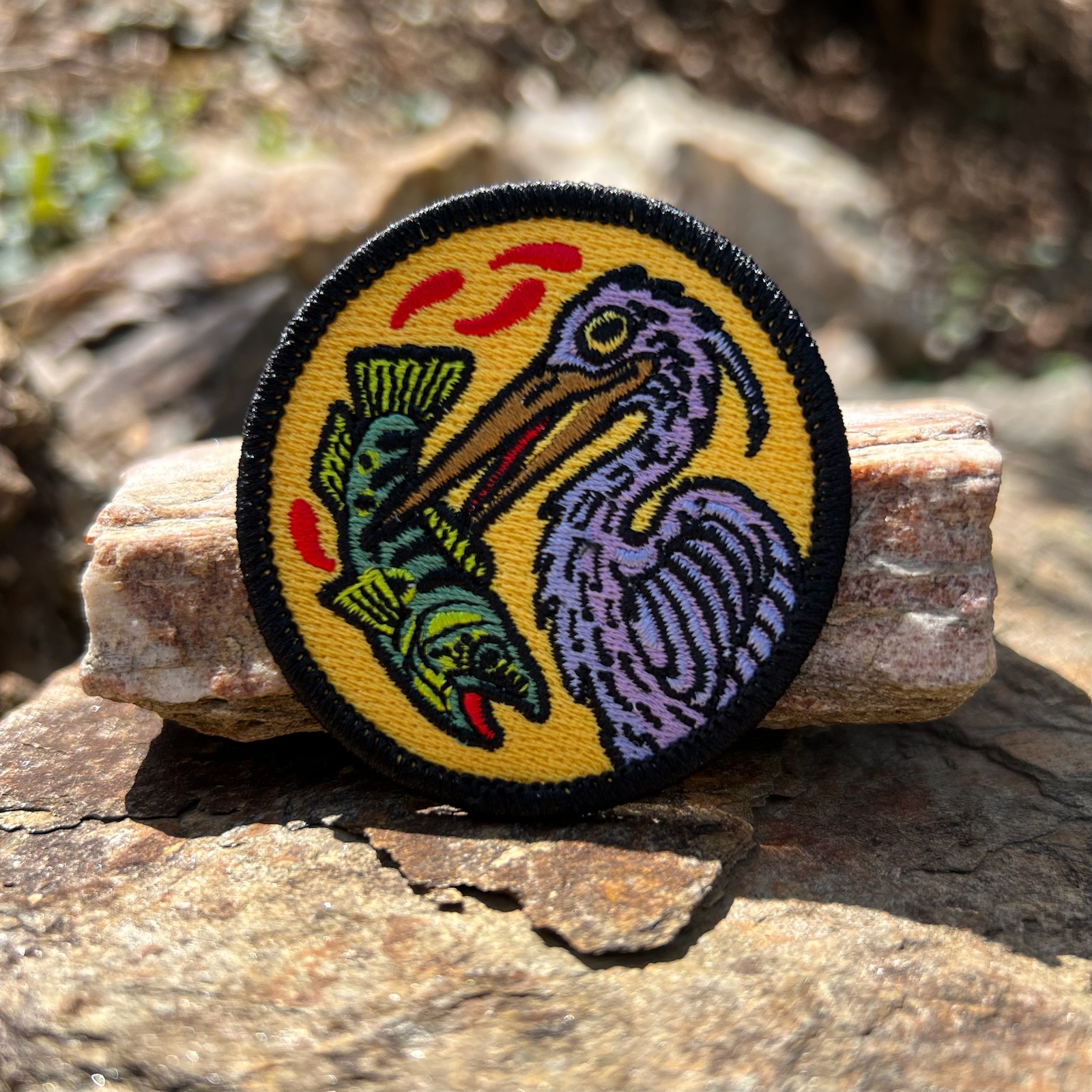 Custom embroidered patches are an awesome way to promote your brand, organization, event, or even an individual. They be be used on uniforms, as a promotional giveaway or as a collectible item. Patches are incredibly versatile and fun. It's a great way to showcase or market your brand or message.
Designing custom patches is an exciting process, but it can also be challenging. It's essential to be aware of potential mistakes and to consider several important factors. By knowing how to prevent the most common errors you can create a visually appealing, functional, and long-lasting patch. Below, we will discuss these common mistakes and provide tips on how to create a patch that not only meets your expectations but exceeds them. By following this advice, you can ensure that your custom patch is a work of art you can be proud to display for years to come.
Size and Shape
The size and shape of your design is a driving factor when considering how much detail your design has. There are limitations in embroidery that will affect very smaller, minute details. When considering size, as well, you want your logo or branding to be seen and recognized. You want your design to be proportional and not look cluttered.
Tips for Choosing the Right Size and Shape for Your Patch:
What will the patch be used for?
Will the patch be worn?
How will your design look when it is scaled down?
Are your measurements proportional to the shape?
The larger the patch, the more expensive - so consider your budget when planning the size and shape!
The takeaway here is that you want a well-designed patch that will look visually appealing and will convey its message clearly.
Attention to Detail
If your patch design is highly detailed, the larger the patch is the better those details will come out in embroidery. However, we do offer a dye sublimation option (similar to a photo print) or a woven patch style that has a much higher level of detail.
Providing a starting place for our team to initially give you a quote is a great place to start.
Your sales rep here at Artex Group can guide you in the right direction in regards to details and which patch style will work best for your specific patch design. We will help you with graphics, artwork, colors, backing style, border types and anything else you might need assistance with. We have a highly knowledgeable team here at Artex that you can count on to provide great customer service and a high quality end product that you're happy with!
The Purpose of the Patch
If you haven't already, it's a great idea to consider the intended use of your patch which will be a driving factor in the design and the patch type we will recommend you go with. Visit our patch style page to take a look at the different types we offer and which might work best for you or which one you like the most.
A Second Look
I cannot stress this enough, but always double and triple check your final design to insure that all of your spelling, placements, colors, backing and border is correct. Reviewing your design multiple times and making necessary adjustments prior to production is a good idea!
Tips for Reviewing Your Patch Design:
Considering involving another co-worker to proof your design for you.
Focus on consistency in spacing, font, colors and grammar.
Is your design legible and easy to read?
Review the design multiple times for any mistakes

you might have missed

.
Designing a custom embroidered patch can be a fun and creative experience. Whether for personal use or for your business or organization or maybe even an event, having a custom patch made allows you to promote your unique message or brand in a visually striking way.
Let's work together today to design something for you! Get started here or give us a call at 866-845-1042. You can also email us at info@artexgroup.net