8 Tips to Help You Choose a Custom Patch Maker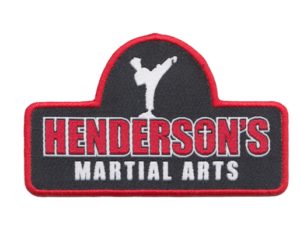 Are you interested in adding custom patches to your business uniform? Then you need to make sure you find a custom patch maker you can trust. Find out how here.
Custom patches trace their history as far back as China in the 3rd century, B.C. What started as a way to patch holes in clothing grew into a way to decorate clothing. Embroidered patches were sewn by hand by a custom patch maker to become individual pieces of art.
The custom patch then evolved into a way to identify the different ranks of military personnel. They were a sign of honor and prestige before becoming a form of self-expression, representation, and even high fashion in the 60s and beyond.
Whether you're using them to promote your business, selling them in an online store, or using them for personal wear, you want to make sure that you find a custom patch maker who can give you top-quality custom patch products. Here are 8 tips you can use to find the best custom patch maker for your needs.
1. Check for Industry Experience
You don't want to trust your order of custom patches to just any custom patch maker service. Cutting corners to save money and going with an inexperienced custom patch maker will only cost you more later on. You could receive poor-quality patches as a result.
If you're looking for custom patches within a particular industry like law enforcement, you want a trusted company that will do your custom patches justice. Remember, a company with the right experience is worth the cost if you know that you are getting the high-quality results you want in the end.
2. Consider Artwork and Design Services
A good custom patch maker company will strive to provide you with the best service. Especially when it comes to the artwork and design services for your custom patches. If you don't like the way an artwork proof looks, they will give you unlimited free edits of your design until it is up to your standards before creating the finished product.
If you need assistance coming up with or editing your designs, they should also have a custom artwork and design team to assist you and make sure they are up to your design specifications and appearance.
3. Look for a Variety of Options for Custom Patches
When looking for a custom patch maker, you want to find one that offers different options for your custom patches. Embroidered patches are just one type of custom patch option for you to choose from.
Here are some of the other types of custom patches you can choose from:
dye sublimation patches
custom PVC patches
woven patches
You can also choose from custom patches for hats and custom logo patches for businesses. In addition to these types of custom patches, you can also select from patch materials like polyester, glow-in-the-dark, and metallic thread for added effect.
The backings of your custom patches for attachment can also include:
clasp pins
Velcro
magnetic
sticky backed self-adhesive
iron-on
dryer-heat activated
Going with a custom patch maker that can provide you with other options is ideal. It allows you to have even more variety of products and designs to choose from for your custom patches.
4. Read Online Customer Reviews
Customer reviews are one of the best tools you can use to find a custom patch maker site. These customers have already tried out and vetted the company for you. This can be an invaluable resource in knowing which custom patch makers are the best.
They can attest to important areas such as product quality, pricing, customer service, and turnaround times for placing and receiving orders. With online customer reviews, they've already done the hard work of researching a customer patch maker. You'll know what to expect before you commit to an order.
5. Explore Custom Patch Maker Company Pricing
With a custom patch maker, you shouldn't have to pay anything upfront until you are satisfied with your patch design. Avoid companies that will try to lure you in with bait-and-switch tactics only to change the price as soon as they have your payment information.
Get a quote in writing, if possible, so you have a firm number that they will honor. Also, steer clear of any custom patch maker companies that require a fee to get a custom quote. A good custom patch maker will offer a no-obligation free quote for any custom patch service design orders.
6. Verify Prompt Delivery Times
While you want your custom patches to be high quality, you also don't want to wait around forever for them to be delivered. You need the right balance with a custom patch maker that gives you high-quality custom patches and fast shipping.
Quick turnaround times are best for prompt fulfillment. So your custom patches aren't just sitting in an order queue for weeks at a time. You'll also want to verify that shipping rates won't cost you an arm and a leg if you do need to expedite your custom patches order for any reason.
7. Bulk Ordering Options
If you're looking to place a large order for a business or large organization, you need to ensure that your custom patch maker is up to the task. Some custom patch makers are better suited for small-batch boutique orders. They may not be able to adequately handle a large business order of custom patches with the speed and precision you need.
A larger and more experienced custom patch maker company can fulfill your business needs. As well as fulfilling specialized group custom patches for sports teams, festivals, security, Boy Scouts, military organizations, and more.
8. Research the Customer Service Process
A reputable custom patch maker company should stand by the quality of its products and never ship out a subpar item. If, however, anything does go wrong in the design process or you're not fully satisfied with your custom patches, your custom patch maker should do whatever is necessary to make it right.
Whether it's a replacement item or a whole order that needs to be redone, a dependable custom patch maker will attempt to fix the issue. Some custom patch maker companies may even offer a money-back guarantee.
Design Your Custom Patches with Artex Group
Custom patches can help you elevate your style and promote your business. But you have to choose the right custom patch maker who can make your designs come to life.
The Artex Group has 20 years of experience in the custom patch industry. We've helped craft over 150 million patches for large and small organizations all over the U.S.
Our team of in-house designers can assist you every step of the way. Let us help you design and create your perfect custom patches from the patch type, to the colors and details.
Contact us today to receive your free custom patches quote.