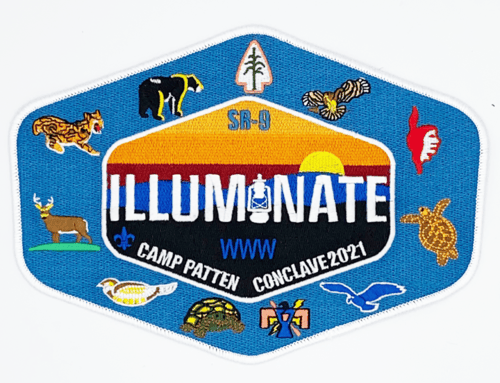 "Be Prepared" with Custom Patches for Boy Scouts of America
Since its founding in 1910, the Boy Scouts of America has grown to more than a million youth participants. Badges and patches have been central to scouting from the earliest days of the organization in the US, and remain important today. Early emblems were embroidered directly on clothing, with later badges taking the form of embroidered patches that were sewn on. New manufacturing options allow more intricate and specialized patches than ever before.
Are you a leader looking for a custom Boy Scouts of America patch to recognize awards, accomplishments or events? Artex Group is here to help! As a licensee for the Boy Scouts of America, we're proud to partner with you.
Can I create my own design?
Custom is the word for these BSA patches, so your design is where we begin. Circles, squares and custom shapes can feature your district, camp name, special event, dates and more. Use your imagination and incorporate emblems and illustrations that we'll translate into colorful, high-quality embroidered, woven or dye sublimated printed custom patches.
Just send us a sketch of your ideas, and we'll provide a free quote. Not sure what your BSA patch should look like? Artex will design your custom patch absolutely free of charge.
How do I apply the custom Boy Scouts patches?
Depending on your intended use, you may use an iron-on adhesive, a press-on peel-and-stick adhesive or sew the patch on. Our customers put patches on caps, neckerchiefs and other apparel. The Artex Group team is happy to advise you about the best options for your BSA custom patch manufacturing and application.
Why should I choose Artex Group for my BSA patches?
In the words of our customer and veteran Scoutmaster Clarke Green, "I've been very pleased with both the quality of the patches and the level of service I've received from Artex. Artex quotes each job individually and, in my experience, offers a significantly lower price than I've found elsewhere."
Learn more about Artex Group Boy Scouts of America custom patches with a request for a sample, a free quote, or call us at 1-866-845-1042. We're here to help and answer your questions. Scout's honor.
IMPORTANT NOTICE: Boy Scouts of America®, the Universal Emblem, BSA®, are either registered trademarks or trademarks of the Boy Scouts of America in the United States and/or other countries. All other trademarks are the property of their respective owners. All rights reserved.