Custom Logo Patches: How to Create a Uniform for Your Employees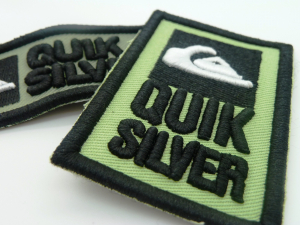 Since 61% of employees are more productive in workplaces with relaxed dress codes, designing a comfortable uniform is the first step toward maximizing efficiency. Custom logo patches are a versatile way to add a casual touch to any comfortable uniform.
Here, we're going to discuss the benefits of custom logo patches and how to design one the right way. Read on to begin creating comfortable yet camaraderie-inspiring uniforms for both white-collar and blue-collar employees.
What Are Custom Logo Patches?
Custom logo patches are simple patches that you design from scratch. They make people easier to identify as employees. You can also buy patches in multiple colors to denote the wearer's specific job or responsibilities.
Custom patches come in multiple materials as well as limitless shapes and styles. You envision the patch that you want for your employer's uniform and communicate it to patch design experts. They'll help you decide on the material, shape, and size that works best.
What Are Their Benefits?
Beyond identifying employees and denoting job descriptions, patches have benefits related to accomplishments.
You can get certain people patches to mark milestones such as a 1-year or 10-year work anniversary. You also can get people specialized patches when they win awards or reach important achievements. It's a great way to recognize your employees in an affordable way and let them show off their accomplishments each day.
Another benefit of custom patches is their versatility. You can choose the shape and color of a patch as well as the words that go on it. Patches work to accentuate any uniform and make it look comfy, casual, and stylish.
Patches also provide a boost to the uniforms that improve employee camaraderie. When everyone wears them, they're more likely to feel connected to colleagues and superiors. This is likely to increase professionalism and teamwork.
Patches don't just have advantages for workers and their employers- they also are advantageous to customers and clients. For example, if a customer were to wear red to a retail store with red uniforms, people might try to ask them questions and irritate them. Patches show customers exactly who to direct questions to so that every consumer gets a top-notch shopping experience.
Designing Your Patch
There are several things to consider when designing your patch. You'll want to include:
Your business name
Your company logo
Colors that your company uses for branding
Quick at-a-glance contact information (such as a phone number)
A slogan or word that unites your team and reminds them of their company's mission
In short, you will need to consider the colors, images, and shapes that best help to build your brand.
You also will need to think about the way that your patch design fits in with the rest of your uniform. Are you designing custom patches for hats? Will they instead be ironed onto a collar or shirt front?
Answering these questions can help you realistically size your patch and come up with something that looks great.
You also need to color coordinate it with your uniform, so make sure that it doesn't clash with the area that it will be sewn onto. You don't want to look inconsistent and sloppy.
Embroidered Patches
Once you have a design, the next step is to show it to experts. They can help you determine what material you should make your patch from.
Embroidered patches are the most common, traditional, and classic option you might like. They're embroidered with high-quality and durable threads in any color you want.
They're long-lasting regardless of placement and have been used on hats, shirts, and even floor mats since 2002.
These patches are primarily great because they have a simple and sophisticated look. They aren't ideal for small detail, but they are highly textured and visually appealing.
Dye Sublimation Patches
If you're looking for more detailed imagery on your employee uniform patch, dye sublimation patches may be the right choice. These patches use precise color matching technology to keep your patch looking perfect. The Pantomime Matching System ensures that the final product looks identical to your actual logo.
However, their main appeal lies in the fact that they can recreate every minute detail with clear, bright imagery. This is a step up from embroidered patches if you have an extremely detailed logo.
If you want both unrivaled image quality and top-notch texture, you can also combine dye sublimation patches with embroidered features for a unique feel.
Woven Patches
Like dye sublimation patches, woven alternatives are made to accommodate extremely detailed images. They feature classic stitching that accentuates details and ensures that your brand's fonts look exactly as you want them to. This allows for more cohesive branding for businesses that want to match the details of their website or logo.
Unlike dye sublimation patches, however, woven alternatives create small-scale texture with stitch patterns. When an employee wears it on a uniform hat or shirt, the light reflects off it when they get near a window.
This creates an awesome dimensional effect that rivals metal badges. In fact, Artex has redesigned metal police badges with woven patch technologies for a lighter and more comfortable alternative.
PVC Patches
Those who work in areas with a lot of water require the waterproof and weatherproof nature of PVC patches. They're especially important for those who work as janitors or cleaning professionals that work with cleaning equipment. However, they also work well for those in areas with wet weather conditions.
PVC patches are an inexpensive custom patch option for businesses of all sizes. They're extremely lightweight, making them comfortable. They also are designed to undergo a lot of wear and tear so that they last for years to come.
Order Custom Patches Today
While designing employee uniforms can be a challenge, custom logo patches can make the process much easier. They also can make your uniforms stand out so that employees love their daily wardrobe.
Artex Group's custom patch markers are committed to providing you with bulk quantities of your carefully-planned design. Get a free quote to start bringing your vision to life and designing the best possible workplace uniforms.
https://www.artexgroup.net/wp-content/uploads/2022/08/embroidery-badge-patch.jpg
1500
2000
Marketing Department
https://www.artexgroup.net/wp-content/uploads/2021/11/Artex-blue-logo.jpg
Marketing Department
2022-08-19 16:25:35
2022-08-23 09:57:31
Custom Logo Patches: How to Create a Uniform for Your Employees