What to Consider When Choosing the Perfect Embroidered Patches for Your Clothes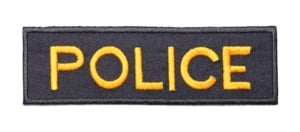 Embroidered patches are a great way to add some personal style to your wardrobe, and they're not just for denim vests anymore. Patches can be added to almost any article of clothing, and are a great way to sew in some unique pizzazz to your ensemble. Some people opt to add embroidered patches to their clothes, while others choose to embroider their names or a phrase.
You can choose from different styles of patches, including sequins, glitter, jeweled, embroidered, appliqué, iron-on, and more. There are tons of sizes and shapes available, and you can choose from a wide variety of colors. Here are some tips and information you may find helpful when choosing embroidered patches for clothing.
Tip #1: Consider the Size
The first thing you have to consider is the size of the patch, as well as where on your clothes you'd like to add it. While you can find patches that are big enough to cover your entire back, you don't have to stick with just one patch. You can decorate your clothes with multiple patches at once.
Tip #2: Consider the Fabric
You also want to think about the fabric of your clothing and how it will affect the patch. Most people think of denim when they think of patches, but they can be sewn onto any kind of clothing. You don't want to sew a sequin or glitter patch onto a delicate fabric, as you don't want to damage your clothes.
Tip #3: Consider the Placement
You also need to decide where you'd like to place the patch. Will it be on the front, on the side, or on the back of your clothes? Try to imagine how the patch will look, and experiment with different places before sewing it on.
Tip #4: Consider the Design
You can find all kinds of different embroidered patches on the market. You can choose from secret symbols, tacky sayings, specialty patches, funny phrases, and so much more. With so many designs available, you'll have no trouble finding the perfect patch for your clothing.
You also want to think about the design of the patch. Sequins and glitter patches are great for parties and concerts, but you may want to try something else if you're going for something a little more subtle. Embroidered patches are great for subtlety, and many people prefer to embroider their names or a cute saying on their patches.
Tip #5: Consider the Color Combination
If you're sewing more than one patch onto your clothes, you also want to think about how the colors will work together. You can choose from a wide variety of colors, including pastels, neutrals, and vibrant colors. It's also a good idea to try and coordinate the colors in different patches, as you don't want to appear disorganized.
Different Ways to Apply Embroidered Patches
Now that you know what to consider when choosing the perfect embroidered patches for your clothing, then it's time to explore your options when it comes to applying them, so let's take a look at a few different ways to apply your embroidered patches.
Sewing
Sewing on your patch is the easiest way to apply it and will give you a sturdier hold than an iron-on patch. Your patch will be more attached to the clothing, and will less likely to peel off.
To sew a patch on to clothing, a needle and thread will work just fine, though you can use a sewing machine if you'd prefer to. You can sew patches onto your clothes while they're new or when they're old, though you may want to add an extra layer of fabric to an old patch before sewing it on to cover any holes you may have made.
Ironing (Heat Seal)
You can also use an iron-on patch, which is a great option for those who want a patch that's easy to apply and remove. You can iron on a patch to a garment, but it won't be as sturdy as sewing on a patch. However, iron-on patches are a great option for delicate fabrics, as it will make more of a sticky hold than a sewn patch.
You can iron-on patches onto football jerseys, t-shirts, hoodies, denim jackets, and more. However, ironing embroidered patches will be trickier, since most of them don't have the glue to keep them strong in place.
Gluing
You can also choose to glue on your patches. It's not the most sturdy option, as it will be less secure and can leave a sticky mess if you want to remove them. With that in mind, this method should be your last resort, though it can be a good option for those who only want temporary patches.
Applique Embroidery Sewing
If you want an embroidered patch that looks more intricate and professional, then you can opt to have embroidered patches appliquéd onto your clothes. This option is the most expensive, though it can be a great solution for those who want to add a patch to a delicate fabric, or for longer-lasting patches.
In that regard, this option works especially well with garments that have a lot of available space, such as shirts. It can also be a great method for applying patches on sports clothing since the patches can maintain their durability and polished finish even if the material stretches.
The Bottom Line: Enhancing Your Ensemble with Embroidered Patches
Whether you're looking for a fun style for a special occasion, or you want to add some personal flair to your wardrobe, embroidered patches are a great way to add some personality to your clothes. You can choose from a wide variety of styles, colors, and materials, and you can find the best embroidered patches online.
Are You Looking for Custom Patches for Clothing?
At Artex Group, we make it easy to get custom patches for your clothing needs. We provide a wide range of top-quality patches for your clothing or promotional needs.
https://www.artexgroup.net/wp-content/uploads/2021/10/parks2.jpg
705
705
Marketing Department
https://www.artexgroup.net/wp-content/uploads/2021/11/Artex-blue-logo.jpg
Marketing Department
2022-05-17 11:49:06
2022-06-03 16:13:54
What to Consider When Choosing the Perfect Embroidered Patches for Your Clothes