5 Ways to Use Patches With Your Wardrobe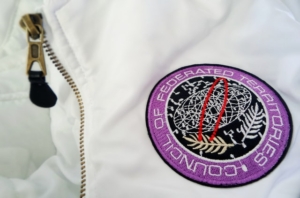 Fashion always finds a way to reinvent itself. Embroidered patches were the thing in the '90s, and now we are seeing a comeback in using custom patches on jackets, hats, pants and more.
You might remember patches being used on denim jackets, with the cool kids ironing them on, and they would simply stick on the fabric. But nowadays, patches are used on more than just jackets.
Want to take advantage of the patches craze? Here are some ideas.
Pants
Embroidered patches on pants can be a super-easy way to give it a more '90s vibe. They are pretty much like the patches of denim jackets, where you just iron it onto the area where you want to have it. Or you can sew on patches to your pants, depending upon what type of patch it is.
Sewn on patches add more flexibility, so if you don't want the patch to be too stiff, you can sew it on and should have more flow with the fabric.
Embroidered patches look best on a pair of denim jeans. If you can't use jeans every day, you may be able to use patches on black pants.
Jackets
Patches work great on denim jackets or a heavier material jacket. Be careful with using patches on cotton jackets, as the fabric may be too thin, and they may detach from the fabric when wearing them. Be careful if you are ironing them on cotton fabric, as they may burn the fabric.
Bags
What if you want to give your everyday bag a new look? Patches on bags can also make them stand out from the crowd. But make sure you choose a bag with a simple design, so the patches won't clash with the bag design.
Tops
Where else can you attach patches on your clothes other than your pants? Okay, let's have it—patches on tops! In this case, the cotton fabric is a bit thicker than the ones of jackets, so you don't have to worry if they will detach the patches when you wash them.
Hats
Patches can look great on most hats and caps. They can be used to promote a sports team, club, company or non-profit organization, to name a few.
Conclusion
Patches are making a comeback. It's not just the '90s anymore. No matter what kind of garment you will give a patch on, it will look good. You can choose to wear it on your pants, bags, jackets, hats, etc.
Artex Group is the leading supplier of the best custom patches. Design your patch today and have them produced using the best quality materials. Get it touch with us for personal, knowledgeable help.
https://www.artexgroup.net/wp-content/uploads/2022/05/possessed-photography-UOQsnm89ykA-unsplash.jpg
422
640
Marketing Department
https://www.artexgroup.net/wp-content/uploads/2021/11/Artex-blue-logo.jpg
Marketing Department
2022-05-09 05:04:01
2022-05-09 15:00:15
5 Ways to Use Patches With Your Wardrobe