The Top 7 Ways to use Custom Patches in 2023
Sarah Nix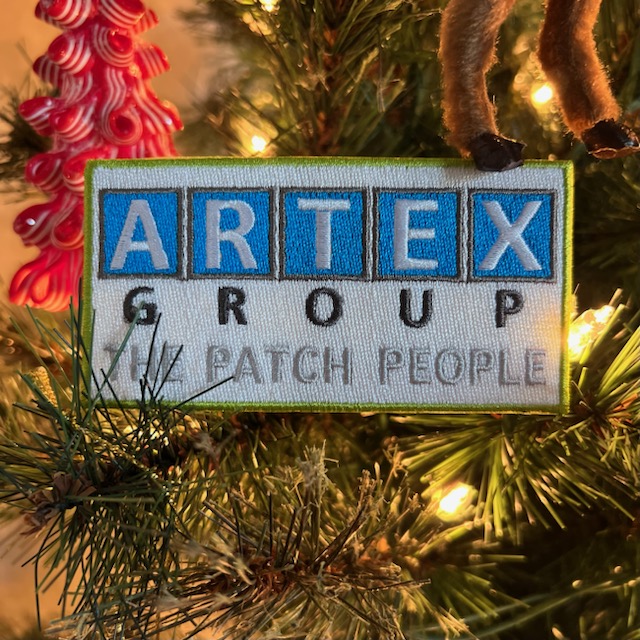 Custom patches are a way to express your connection or participation with a team, institution, employer, cause or event by wearing it on your person, or adding it to an accessory like a bag! They're also a fantastic way to promote your company or brand in bulk at conferences, tradeshows and festivals.
Wearing patches has become trendy – particularly on hats. But we are also seeing an upwards trend in wearing patches on backpacks and jackets! These patches tell a story about the person wearing them – about the art, organization, club, brand, event or cause.
Here are the top seven ways custom patches will be used in 2023!
Businesses
Business use patches in a multitude of ways. Mostly, we see businesses using patches to identify their employees. These patches are typically attached to hats or shirts. Because the custom patches are typically branded with the companies logo/colors, the brand is automatically promoted just on the apparel. We've made custom emblems for landscape companies, restaurants, construction, service providers and more. Whether you're an established company or a new startup – we are happy to help you convert your logo into a woven, dye sublimated, PVC or woven design today!
Sports Teams
I bet if you're a sports enthusiast, you see these patches everywhere! On hats, jerseys, bags, shirts and more. Patches are a fantastic and recognizable way for your fans to support your team and promote your team logo. Football, hockey, baseball, soccer – we'd love to make any and all for your university, local league, college or professional patches. Brand your team today by reaching out to Artex Group! We are here to help.
Public Safety Departments
All public safety officials wear patches. You see them every day – Sheriff, Police, Fire, Emergency, Code Enforcement, Parking Enforcement and School Resource Officers. Patches for all of these officials identify their department. You can also use your departments patch in a variety of color ways to provide awareness for specific causes such as breast cancer, autism, domestic violence and more. These unique emblems to each service are a great way for your staff to express themselves and feel a sense of pride in the communities they serve.
Motorcycle Clubs
Motorcycle Club and Biker patches are hugely popular among club members and are regularly worn on vests or their saddle bags – and traded between members all the time. These patches display the members affiliation with their club. All members consider adorning the designs a great honor in support of their club. Custom Motorcycle Club patches are one of our favorite things to work on as a team here at Artex Group because they are typically really intricate, thought out designs with a ton of detail and colors!
Boy Scouts of America
Here at Artex Group, we are honored to be a custom patch licensee for Boy Scouts. We love seeing all the incredible event patches designed and made to hand out to these avid patch collectors in the scouts. Almost every patch we've made for the scout program are colorful with a lot of flare and individuality!
National and State Park Patches
We consider it a privilege to manufacture and design custom national parks patches for our National and State Parks clients. Parks are special to us since our main office is located near the Appalachian Trail, Pisgah National Forest, Dupont, Chimney Rock, Great Smoky Mountains, Blue Ridge Parkway and more. Most guests that visit our National and State parks like mementos of their experiences and patches provide beautiful yet highly affordable souvenirs. If you order them with heat seal, your guests can apply them to any piece of apparel at a later date. These patches become collectibles.
Events
Custom patches are an incredible way to brand and promote social or charitable events. Music festivals, fundraising, social awareness, entertainment or sporting events have all worked with us on designs that their attendees can collect or wear. Participating members that have been attending annual events that continuously offered or given away a commemorative patch love to remember their past attendance with their patch collection.
Artex Group is here to help you design and produce custom patches for any need you might have! Please reach out to us today to get started on your woven, dye sublimated, PVC or embroidered patch design today. Our team is here and ready!